1968 Alfa Romeo Giulia 1300 TI
Unfortunately for sale now...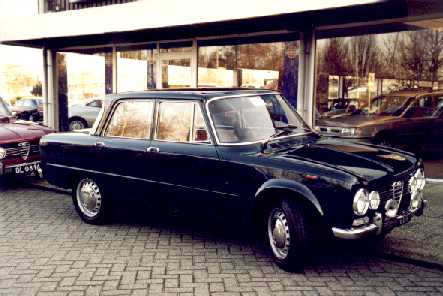 Chassis-number (VIN) AR 1016571
This car left the factory on July 29, 1968, delivered to its first owner in Livorno, Italy on July 31, 1968 and registred LI 111465 on August 2, 1968.
It is "Verde Muschio" with tan skai upholstery and is bog standard with the exception of the fog lights and radio which were added by the dealer at the first owner's request before delivery in 1968.
I bought the car in 1995 through a dealer from its first owner and at that time it had only 62,000 KM on the clock (ca. 38,000 miles). It is completely rust free and it still has its original paint which is in super condition. I have "done" some 10,000 KM in it since, mainly to Dutch AROC events. It now averages some 1,430 miles per year over a 30 year period!
The service history is largely available, in part through the original service booklet which comes with the car and oil-change stickers under the hood.
I have just given "her" a new set of original sized 155 x 15 radial tires which is only the second replacement set in 30 years.
I still have the original Italian registration document with the car which proves that there has only been one owner before me. It also shows nice details like all the tax stamps for the car radio. The car is currently located and registered in the Netherlands.
I have have bought another Alfa Romeo Junior Zagato and I now have to make room both in my wallet and my garage so with pain in my heart I will have to let go of her. Since I feel morally responsible for my cars (yes ,I know, rather silly), I will only let her go to an owner who will pamper her so she is not available to anyone who will rally/race her or who will use her as a daily driver.
With a little effort and detailing under the hood, she is easily brought into show-winning condition.
Naturally, a car like this doesn't come cheap. Email me at giulia1300ti@hotmail.com to make me an offer that won't make me cry too much!
Scroll down for some more pics and scans of documents etc.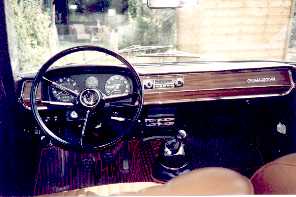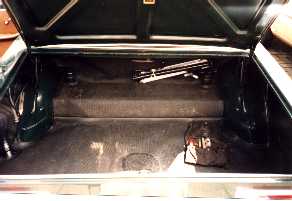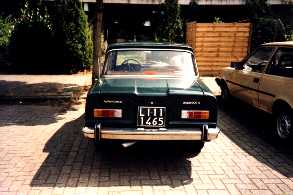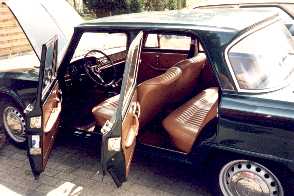 Send me an E-Mail to obtain details on price etc.
This page was last updated on July 10, 1999